Welcome to Newman
Lawn & Landscape
Your #1 Choice for Full Service Landscape Design in Omaha, NE
Retaining Walls | Paved Walkways & Patios | Waterfalls & Firepits

Newman Lawn & Landscape is a full service lawn maintenance and landscaping design/construction company. Scroll down to learn more about our service and view portfolio projects that provide specific details individual designs we've created for our clients in Omaha, Nebraska.
GET YOUR FREE QUOTE NOW!


Residential Landscape Design
Looking to create a more pleasant outdoor living environment for your home? Paved Patios & Entries, Stone Capped Retaining Walls, Fire Pits. These are just a few of the many landscape design elements I design and build for clients in Omaha, NE & surrounding communities.

FREE Quotes
Every project is unique which is why we offer FREE quotes for Residential & Commercial Landscape Design. The easiest way for us to provide you with a quote is to utilize our online form. If you'd rather call directly, please reach me at 402-672-7078.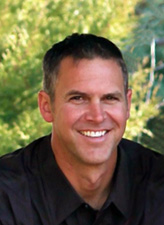 "For over 26 years I've served the Omaha, NE community, providing Landscaping Design & Lawn Maintenance for Residential & Commercial properties. Please contact me today to speak about your next project and receive your FREE quote."
- Brent Newman, Owner
Landscaping
Retaining Walls
Paver Patios
Plant Design & Installation
Landscape Lighting
Lawn Maintenance
Mowing, Fertilizing, Aeration
Tree & Shrub Pruning
Snow Removal
"For over 26 years I've served the Omaha, NE community, providing Landscaping Design & Lawn Maintenance for Residential & Commercial properties. Please contact me today to speak about your next project and receive your FREE quote."
– Brent Newman, Owner